How to Cash Out Your Bonus Winnings
One of the most common problems faced by online casino players is confusion over withdrawing bonus winnings. The good news is, it doesn't need to be too complex.
While it's usually quite easy to obtain bonus credit, it can be a bit less straightforward when you want to take that money out. This helpful guide will explain how to cash out your bonus winnings from your favorite casino site.
Check the Withdrawal Options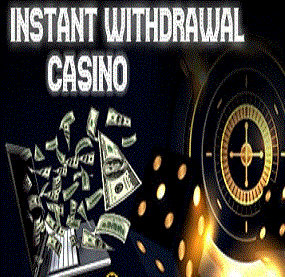 Don't make the mistake of thinking you can cash out your funds using the same method that you used to deposit your initial wager. In a lot of cases, the number of withdrawal options is quite limited when compared to deposit choices.
If you want to withdraw your funds, then take a look at the different options that are available to you.
Be Aware of Withdrawal Times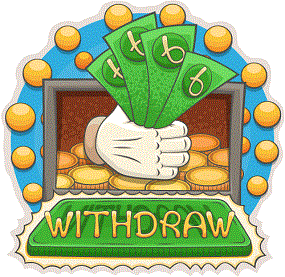 Quite often, you'll find you need to wait a bit for your withdrawal to go through. If you're someone who likes to cash out as soon as possible, then you might want to look into your options.
In some cases, you might be able to find a withdrawal method that'll send you the cash almost instantly, but it most cases, you may need to wait a few business days for the funds to clear. This is why it pays off to check out all of the different choices and weigh up your options.
Make the Wagering Requirements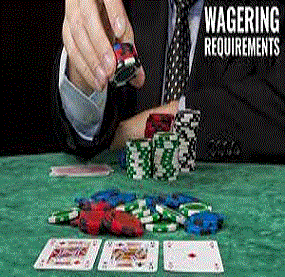 One of the most common mistakes that casino players make is they forget about the wagering requirements - particularly for no deposit bonuses. In most cases, your bonus funds will be subject to a wagering requirement of some sort.
This means you'll need to wager a certain amount alongside the bonus. The amount you'll need to wager is based on the initial bonus.
For example, let's say you got $100 in bonus credit with a 10x wagering requirement. This means you would need to wager $1,000 at the casino before you can withdraw your bonus winnings.
Beware of the fact that certain games will contribute differently towards the requirement. For example, most slot games will contribute towards the wagering requirement at a rate of 100%. On the other hand, games like blackjack might only contribute at a rate of 10%. Makes sure you read up on the terms.
Don't Get Caught Out
Another point to keep in mind is that many of these bonuses are subject to withdrawal caps. For instance, this means you might only be able to withdraw a maximum of $100 from a bonus. In this case, it simply doesn't make sense to try and chase a jackpot. Instead, you should try your luck on lower stakes games.
Whether you're using free spins or bonus credit, it's vital that you know exactly what you need to do to withdraw your bonus winnings. That way, you can be certain of the requirements before you start having fun. This also helps you avoid disappointment.
You should also make sure you take the time to select the payment option that works best for you. If you're concerned about getting the money quickly, you may need to be more discerning in your choice. Otherwise, pick your usual preferred method!